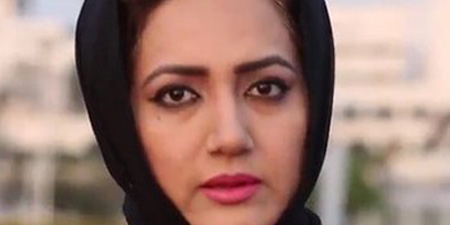 JournalismPakistan.com August 27, 2018


ISLAMABAD – Waqt News journalist Matiullah Jan on Monday stepped in to defend Aaj News presenter Asma Shirazi after she became the latest victim of trolling.
Mati spoke up after a seven-year-old video clip of his interview with Shirazi for his program Apna Gareban, suddenly resurfaced on various social media platforms.
In the interview conducted for DawnNews back then, Mati questions Ms Sharizi going on a government-sponsored Hajj.
He expressed pity over the derogatory comments on that video clip. "Asma Shirazi is a senior, honest and professional journalist. When this question relating to her sponsored Hajj was raised, she was the only journalist who paid off all the expenses for her pilgrimage."
Mati said it was unfortunate that such an old clip was being shared seven years later. Condemning this act, he pointed out that this was being done only to target journalists like Ms Shirazi and others who are standing up for democracy and civilian rule.
He then took a swipe at Prime Minister Imran Khan without naming him or his party Pakistan Tehreek-i-Insaf. "It is a pity that all this criticism is coming from supporters of a leader who takes credit for establishing a university by raising funds. If this is the training he is imparting to his followers, then what is the point of making such universities."
Photo: Twitter (@asmashirazi)