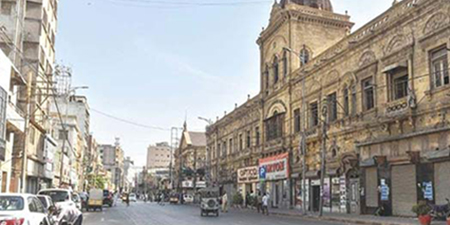 JournalismPakistan.com May 26, 2021 Cherie Conela



KARACHI—The police, while implementing new COVID-19 restrictions imposed by the Sindh government, have allegedly started roughing up local journalists.
According to Geo News, despite proving their identities, journalists could not perform their professional duties in three separate incidents.
Fareed Khan, a reporter for an international news agency, was allegedly tortured by police while covering the lockdown in Federal B Area. "The police, in the presence of a senior officer, shoved me into a van and continued to roam in the area for around half an hour, during which they misbehaved with me," Khan said. He said that he showed his press card and camera as proof. However, they continued to misbehave and took him to the police station.
In another incident, Saudabad police reportedly tortured a journalist in District East. Working for a private news channel, Syed Wasim was heading to a hospital on an assignment when the police intercepted him and detained him in the police station. Wasim claimed SHO Saudabad, Rana Haseeb was involved in roughing him up.
In another incident, a media team of a local private TV channel, comprising reporter Afzal Pervez, DSNG operator, and driver, came under attack. They were reporting the SOPs' violations in the metropolis. Reportedly, some employees of a restaurant were behind the attack. The local police failed to protect the media.
Karachi police chief Imran Yaqoob Minhas has taken notice of Fareed's alleged mistreatment. He assured Talha Hashmi, an office-bearer of the Karachi Union of Journalists (KUJ) to take action against the police personnel involved in the incident.
Similarly, DIG East, Saqib Ismail Memon, has also ordered an inquiry into the incident. The Crime Reporters of Pakistan also condemned these acts of violence against journalists.
Photo courtesy: Dunya News