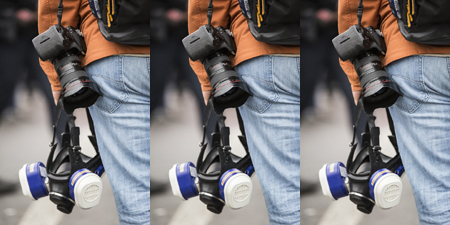 JournalismPakistan.com October 26, 2018


More than a thousand journalists were killed between 2006 and 2017, according to a UNESCO report published ahead of International Day to End Impunity for Crimes against Journalists, November 2.
Last year, the percentage of journalists murdered in countries free of armed conflict (55%) exceeded that of journalists felled in conflict zones for the first time. Impunity for these crimes remains shockingly high as only one out of ten such killings were brought to trial.
This glaring injustice is highlighted in the latest UNESCO Director-General's Report on the Safety of Journalists and the Danger of Impunity, published ahead of International Day to End Impunity for Crimes against Journalists.
The United Nations has been marking this Day since 2013 as a way of taking stock of efforts undertaken to improve the safety of journalists in the exercise of their profession and to end the impunity of crimes against them. Despite increased public awareness of these problems, statistics show that much remains to be done to shed light on the overwhelming majority of crimes against media workers.
In 2016 and 2017, 182 journalists lost their lives in the line of duty and from January 2018 to today, 86 journalists were killed, according to UNESCO's count.
"The fight against impunity is central to freedom of expression, press freedom and access to information," declared Audrey Azoulay, Director-General of UNESCO when speaking about the Day. "Improving the safety of journalists who face danger to keep us informed is not only an absolute duty but also a challenge that democracies must overcome."
Another notable fact concerns the increase in the number of women journalists killed in the exercise of their profession over the last decade. In 2017, UNESCO counted 11 female journalists killed, more than in any year since 2006. The Report also notes that women journalists are particularly vulnerable to gender-based violence such as sexual and verbal harassment, as well as online abuse.
About this issue, the Director-General insisted that "our commitment to the fight against the specific threats facing women journalists must clearly be reinforced."
Local reporters investigating corruption, crime and politics, constitute the overwhelming majority of victims in the profession, 90% in 2017. However, these murders generally receive far less media attention than is given to the death of foreign journalists and correspondents.
On the Day, in Beirut, the Government of Lebanon and UNESCO will host a regional seminar entitled 'Strengthening regional cooperation to end impunity for crimes and attacks against journalists in the Arab world.' It will bring together policymakers, experts, representatives of the judiciary, security forces, national human rights commissions, media, and civil society to identify ways to reinforce and coordinate the fight against impunity.
Events for International Day to End Impunity for Crimes against Journalists will also take place in Abidjan, Brussels, Harare, Islamabad, Kabul, Madrid, at the United Nations in New York City and in Oslo, Paris, Quito, Rabat, Ramallah, Rio de Janeiro, Rome, Sao Paulo, Sheffield and The Hague, among others.
On the Day, UNESCO will also launch a global campaign, #TruthNeverDies, in association with media partners from all over the world.
The General Assembly of the United Nations, in 2013, adopted a Resolution proclaiming November 2 as International Day to End Impunity for Crimes against Journalists. The Resolution calls on the Member States to implement concrete measures to eradicate the culture of impunity. The date that was chosen commemorates the murder of French journalists Ghislaine Dupont and Claude Verlon in Mali 2 November 2, 2013. – A UNESCO media release