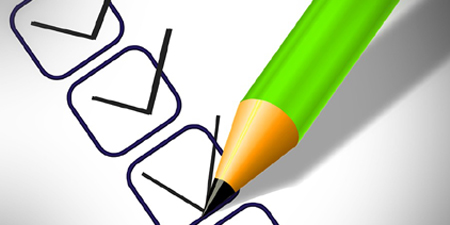 JournalismPakistan.com December 04, 2020


ISLAMABAD—Journalists expressed anger after the ruling Pakistan Tehreek-e-Insaf issued a list of allegedly corrupt journalists.
In two tweets, PTI Lahore named journalists who promote the narrative of the corrupt and praising some other journalists for "fighting for the war of truth & justice."
Though the two tweets have been deleted, one of its screenshots shows Hamid Mir, Asma Shirazi, Naseem Zehra, Najam Sethi, Talat Hussain, and Mansoor Ali as promoting the narrative of the corrupt.
The second list includes Imran Riaz Khan, Maleeha Hashmy, Sabir Shakir, Kashif Abbasi, Ghulam Hussain, Sami Ibrahim, Moeed Pirzada, Abdul Qadir, and Shiffa Yousafzai.
Commenting on the two lists, veteran journalist Muhammad Ziauddin told BBC Urdu that a journalist is good if he or she reports in the government's favor but becomes bad in case of negative news.
However, he added this had been the attitude of every government in Pakistan. "The role of media is that of a watchdog, and therefore, the relations with those in power always remain fraught."
Talking to DW Urdu, Ziauddin recalled that the PMLN government had also issued such a list. "It included my name. At that time, I was editor of The News. On top of the list was Nusrat Javeed."
He added that low-level employees in the information ministry and the intelligence agencies prepared such lists. The current one, he said, also includes journalists who have been questioning the establishment's role in politics.
Asma Shirazi, who is on the list promoting the corrupt narrative, termed it a badge of honor for her. "If you think criticizing the government makes a bad journalist, what greater badge of honour can be for a journalist."
BBC Urdu quoted a member of the PTI social media team offering regrets for the tweets. Jibran Illyas, according to BBC, said, "Please accept our regrets. These tweets were not made from the PTIofficial but a regional account and these were removed."
However, anonymously talking with DW Urdu, a PTI official defended the list. He insisted the lists have been issued by the PTI Central Punjab office. "There is nothing wrong with these tweets. During the rule of a dictator, some people joined journalism who know nothing about impartiality and objectivity. They openly support PMLN. They are on the payroll of PMLN. When they will be partial, they will have to face criticism."
The official added that when the prices of sugar are coming down, exports are rising, and the construction sector is gaining momentum, these so-called journalists see nothing but PMLN. "We will continue to expose them."
Ishaq Khan Khaqwani, a former federal minister and a PTI leader, said if there are allegations against journalists, they should provide answers. "Journalists are part of this society which they routinely term corrupt. For them, everybody from SHO to a trader to government officers, everybody is corrupt. Now when somebody is calling you corrupt, clarify your position."
Khaqwani said many journalists had made vast sums of money since the 1990s. "In the 1990s these journalists had nothing, and now they are rich. Why should I not ask where they got this money."
Nasir Zaidi, Secretary-general of Pakistan Federal Union of Journalists (PFUJ), told DW Urdu that this list had endangered journalists' lives. "In the past, journalists have been harassed at public meetings of PTI." He asked if the journalists on the list would be able to cover PTI meetings without any fear. "We are deeply concerned. I think these are fascists' tactics. We will oppose them forcefully."