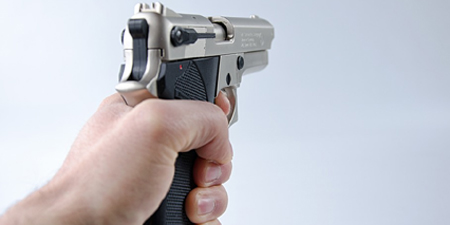 JournalismPakistan.com March 22, 2018


COATZACOALCOS, Mexico - A Mexican journalist was shot and killed Wednesday in a state plagued by drug cartel violence, a committee to protect reporters said.
Leobardo Vazquez Atzin, 48, was gunned down outside his house in eastern Veracruz state, said the State Commission to Aid and Protect Journalists.
Veracruz is Mexico's most dangerous state for reporters.
Vazquez Atzin had not reported death threats to the committee, according to its President Ana Laura Perez.
But colleagues of the reporter said he was, in fact, living under threats from the underworld.
A police report seen by AFP said Vazquez Atzin's wife was inside their home when she heard three or four gunshots. She came outside and found him dead on the ground at a taco stand he ran beside their house.
Vazquez Atzin worked for the newspaper Opinion in the town of Poza Rica until late last year.
Recently he had been working as the administrator of a news-related website called Enlace Informativo Regional, Perez said.
A press advocacy group, Articulo 19, says 12 reporters were murdered in Mexico in 2017.
With more than 100 reporters killed since 2000, Mexico is ranked as one of the world's most dangerous countries for journalists. And Veracruz is the most perilous state, with some 20 murdered.
This is the first killing of a reporter in Veracruz so far this year. Last year, the death toll was four.
The state on the Gulf of Mexico has been the scene of turf wars between rival drug cartels. These crime gangs finance themselves with kidnappings and extortion, often with local law enforcement officials in cahoots. – AFP