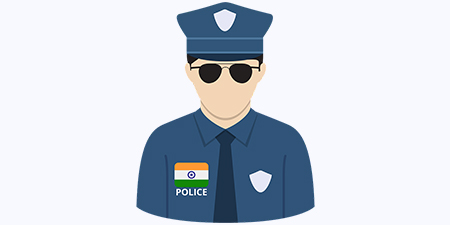 JournalismPakistan.com February 26, 2021


Indian police filed the First Information Report (FIR) against journalists Barkha Dutt and seven other Twitter users on February 20 for allegedly propagating fake news in connection with the death of two minor Dalit girls in Uttar Pradesh.
The International Federation of Journalists (IFJ) and its affiliate the Indian Journalists Union(IJU) have the urged Uttar Pradesh government to stop deliberate misuse of law against social media users and journalists.
The case was registered against the Twitter handle Mojo Story (run by senior journalist Barkha Dutt), and seven other individuals including political party leaders, at least one other journalist and other activists for allegedly propagating 'fake and misleading news' regarding the death of two minor dalit girls, Komal (15) and Kajal (14) in the village of Baburha, in the Unnao district of Uttar Pradesh. The FIR mentions that the Twitter users spread fake news by claiming that the girls were raped and their last rites had been performed forcibly by police without their parents' consent.
Reports on the incident outline that three girls aged 16, 15, and 14 left home to collect cattle fodder on February 17 but were later on found unconscious and taken to Kanpur hospital. The two were declared dead that day, while the third girl is undergoing treatment.
The FIR was registered at the Sadar Kotwali Police Station in Unnao under Section 153 of the Indian Penal Code (wantonly giving provocation with intent to cause riot) and Section 66 of the Information Technology Act and is registered against @MojoStory, @NilimDutta (Chairman of Unified People's Movement), @janjagranlive (News agency), @SurajKrBaudh (a spokesperson of the Azad Samaj Party), @VijayAmbedkarUP (Jai Bhim IT team), @Abhaykumarazad9 (Bhim Army Member), @Rahuldiwkr (Gadge Youth Brigade leader) and @BhimSenaChief (Nawab Satpal Tanwar).
Police allege misinformation was deliberately spread by journalists and social media users to discredit the government. But media rights organizations have termed the overuse of FIR against journalists as a "clear and deliberate attempt at muzzling journalists and keeping them from doing their jobs".
Bharka Dutt responded it "is a blatant case of harassment and intimidation" in a tweet following the case's filing.
In late January, more than nine journalists were targeted by arrests, intimidation, and criminal charges over reporting and online posts about the ongoing farmers' protest in India since protests began in November 2020.
The IJU Secretary-General, Sabina Inderjit said: "The trend to lodge FIRs to hit at political opponents is a dangerous trend. The FIR against the twitter user must be withdrawn immediately."
The IFJ said: "The ongoing abuse of the law to silence reporting and freedom of expression is gravely concerning and we urge the Uttar Pradesh government's intervention on this case to have the charges withdrawn."—IFJ media release