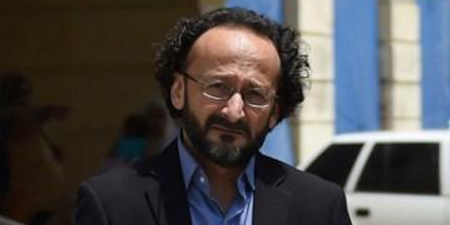 JournalismPakistan.com May 22, 2019


The International Federation of Journalists (IFJ) has welcomed the decision of a Karachi court to dismiss all charges against Pakistani journalist Shahzeb Jillani who had been accused of cyber-terrorism.
The court said there was insufficient evidence against him.
Shahzeb, a former BBC correspondent, had been facing a possible jail term of up to 14 years for his reporting on the activities of the Pakistani military and intelligence services and for a tweet which upset some hardliners.
Shahzeb was fired by his employers at the Dunya News Network during the process.
His case was taken up by the IFJ, the Commonwealth Journalists Association and the National Union of Journalists.
The complaint accused Shahzeb of breaching sections 10(a) (cyber terrorism), 11 (hate speech) and 20 (harming the reputation or privacy of a natural person) of the Prevention of Electronic Crime Act 2016, and sections 34 (acts done in furtherance of common intention), 109 (abetment) and 500 (defamation) of the Pakistan Penal Code.
According to media reports, the complaint stated that Jillani's actions "are tantamount to creating a sense of fear, panic, and insecurity in government institutions, general public and society".
However, the Federal Investigation Agency was unable to provide evidence of this and the case has now been closed. The judge added that the one remaining charge of defaming a state agency could not proceed as the complaint must be registered by the aggrieved person, something that did not happen.
IFJ General Secretary, Anthony Bellanger, said: "This victory is only a partial one. We demand the Dunya News Network reinstate Shahzeb and compensate him for all the harm he has suffered. This case illustrates the increasing pressure that journalists in Pakistan face when trying to report the news and was a clear attempt to muzzle independent voices. We urge authorities to stop harassing and prosecuting journalists for doing their job". – IFJ media release/Photo: Rizwan Tabassum, AFP