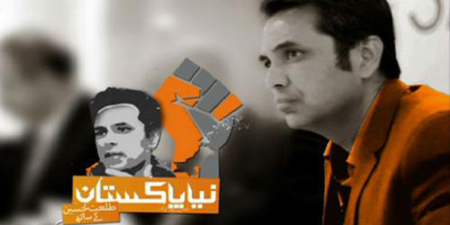 JournalismPakistan.com November 09, 2018


ISLAMABAD – Prominent presenter Syed Talat Hussain is parting ways with Geo News, almost four years after joining them.
He will, however, continue to host his show Naya Pakistan till the end of November.
"I will be leaving Geo. November is the last month I will be doing my show. Thank you all for watching Naya Pakistan for four eventful years. See you all soon," he tweeted on Friday.
A JournalismPakistan.com source says that his departure from Geo was mutually agreed upon. "It is not a sacking," he said.
But he did point out that Talat's program ratings were low because of which the management was concerned.
The first indication of things not going too well for him at Geo came in April last year when he took to Twitter to talk about the change in the editorial policy of his show.
"I try to the best of my abilities to do fair and balanced journalism. Viewers are the best judge. There was/is no reason for Naya Pakistan editorial line to change and the day Geo/Jang can't allow space for balanced journalism there will be no reason for me to continue to appear on their platform." (Tweet edited for clarity).
Talat was asked about Pakistan Tehreek-e-Insaf's decision to end the boycott of the Jang Group.
"I was/am NOT part of negotiations with PTI. Have NO idea what has been mutually worked out. I was/am NOT part of any negotiations with establishment. Have NO idea what has been mutually worked out. And frankly I don't want to know. Ignorance is bliss in both these cases."
He also had problems in print as a columnist for the Jang Group's publication The News. In May, he complained the paper did not publish his column after he refused to make changes suggested by the editorial staff.
His article was about, among other things, a thickening web of systematic censorship and manipulation in Pakistan.
Earlier, in April his article on the disqualification of PML-N leader Khawaja Asif was also not published.
Talat had joined Geo from Aaj News in January 2015.
Photo courtesy: Geo.tv