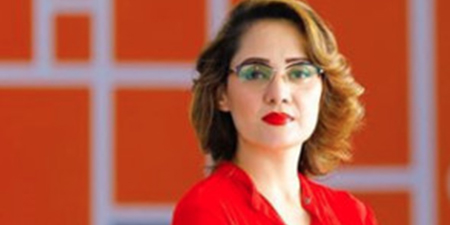 JournalismPakistan.com August 18, 2022


ISLAMABAD—Many female journalists have solidarity with prominent journalist Gharidah Farooqi against a smear campaign allegedly by a social media cell associated with a political party.
In a tweet, prominent female journalist Mehr Bokhari showed sympathy for her: "Terrifies me what lows ppl can stoop to when they disagree with a woman. A man is never subject to such odious character assassination. I know men who have gone to extremes in their convictions here too but I've never seen them subject to such malice @GFarooqi this too shall pass."
Journalist Benazir Shah tweeted: "The social media trend against @GFarooqi is absolutely disgusting. More power to her."
Similarly, social activist Nida Kirmani said: "Shame on those trending that vile hashtag about @GFarooqi. PTI supporters are not doing themselves any favours in the sympathy department by supporting such sexist trends."
TV anchorperson Alina Shigri also took to Twitter, stating: "Keep at it, @GFarooqi let them wage such smear campaigns for all they want, it doesn't discredit anyone's work! Here's wishing them trolls a little tolerance."
Farooqi, while thanking all of those standing with her, stated that: "...This is the moral bankruptcy of fascism, which I strongly oppose. These fascists show their true nature. Whether they are in the government or out of the government, they will not stop their filth against women."
According to her, such hate mongers do not deserve any sympathy. "Create as many trends as you like; I will not be afraid," she stated in a tweet in the Urdu language.
Farooqi, a vocal critic of PTI, had recently made critical remarks regarding the arrest of ousted PM Imran Khan's chief of staff Shahbaz Gill and the top PTI leadership. The party workers and activists started trolling and harassing her on social media.