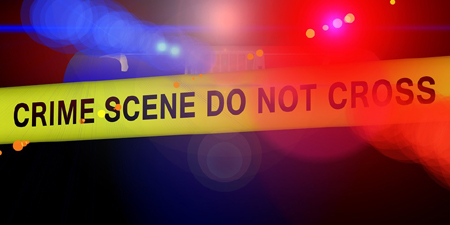 JournalismPakistan.com November 29, 2019


Urooj Iqbal, a female journalist, was shot and killed by her husband on International Day for the Elimination of Violence against Women.
The crime reporter was allegedly killed by her husband for not agreeing to quit her job. The International Federation of Journalists (IFJ) demands an immediate investigation into the incident and condemns all acts of violence against women.
According to the police report, the 27-year-old journalist who worked for an Urdu daily media outlet was entering her office located in central Lahore on Monday, when her husband, Dilawar Ali, fatally shot her in the head.
In a First Information Report (FIR) filed by the brother of the victim, Yasir Iqbal, Urooj married Dilawar seven months ago. However, the relationship deteriorated, and Ali had repeatedly demanded that Urooj quit her job.
According to Yasir, she filed a complaint to police against her husband, alleging mistreatment, and abuse. No action was taken.
The brutal murder of Urooj occurred on the International Day for the Elimination of Violence against Women and the first day of the annual '16 Days of Activism against Gender-Based Violence' campaign.
Violence against women is a priority union issue. The IFJ statistics state more than 35% of women experience physical or sexual abuse at work. According to figures issued by the UN, one in two women killed worldwide were killed by their partners, or family members in 2017, and one in three females experience physical or sexual violence in their lifetime, most likely by an intimate partner.
The IFJ General Secretary Anthony Bellanger said: "The tragic death of Urooj Iqbal is an urgent reminder of the constant and pervasive violence women in the media face, whether it be as a result of their occupation or gender. This heartbreaking news took place on the International Day for the Elimination of Violence Against Women, a day of solidarity where we campaign and fight for the end of gendered violence. Not only is this attack evidence of the severity of violence against women, but it also demonstrates the brutal consequences of not addressing violence against women.
"The IFJ urges the authorities conduct a comprehensive investigation into the death of Urooj Iqbal. To ensure violence against women comes to an end, we request the Pakistani government to increase protections for women and firmly denounce gender-based violence. The IFJ extends sincere condolences to Urooj Iqbal's family." — An IFJ media release