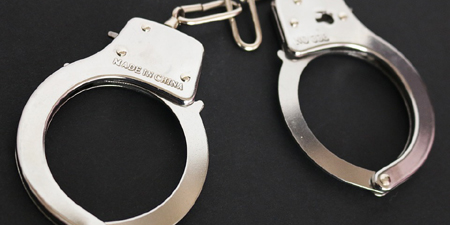 JournalismPakistan.com December 01, 2017


The International Federation of Journalists (IFJ) and the Federation of Nepali Journalists (FNJ) have condemned the arrest and detention of around eight journalists on the pretext of security around elections in Nepal. The IFJ demanded the immediate release of the journalists.
At least eight journalists including Khem Thapaliya of Jaljala monthly, Jitendra Maharjan of Nihugu Jwojalapa monthly, Dipesh Shahi of Madhyanha daily, Kalibahadur Mahatara of Janaprabhat weekly, Jagadish Nath Yogi, Prakash Dumbre, Jayashwor Acharya and Padam Prasad Pokhrel of Pyuthan Mission monthly were arrested from different parts of the country in November in connection with the election security.
An FNJ delegation led by President Govinda Acharya on November 22 met Prime Minister Sher Bahadur Deuba to appeal for the release of the journalists but they continue to be in detention without any charges. The first phase of the general election was held on November 26 and the second phase is scheduled for December 7.
Ramesh Bista, FNJ General Secretary, said: "Security threat has increased in different parts of the country with attack on candidates as well as threat to the voters. The agencies claim that journalists are also arrested for their activities against the election. The FNJ condemns the arrests of journalists and appeals for their immediate release. Suppression of press freedom under any condition is anti-democratic and the FNJ will protest against such curbs."
The IFJ said: "The IFJ condemns the arrest of journalists on pretext of security in various parts of Nepal. Arrest and detention of journalists without charges is not a justifiable act in any democracy and is a violation of press freedom and journalists' rights. The IFJ demands immediate release of the journalists." – IFJ media release