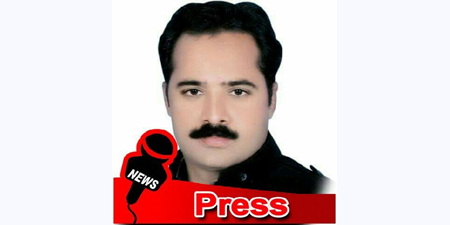 JournalismPakistan.com August 11, 2020


Abbas Ali Jutt, a journalist affiliated with Daily Sahafat and general secretary of Okara Union of Journalist, was attacked in Okara district, Punjab, on August 8, 2020.
The International Federation of Journalists (IFJ) and its Pakistan affiliate, the Pakistan Federal Union of Journalists (PFUJ), urge Pakistan authorities to launch an investigation into the attack and reprimand the guilty.
Jutt was attacked when he was returning home at 9:00 pm by a local drug dealer. The attack is thought to be concerning the journalist's social media post about drug sellers in the district.
According to the PFUJ, the assailants tried to abduct him, but the journalist managed to flee with help from his friends. The journalist sustained injuries all over his body.
Jutt reported the incident to Okara district police immediately, enabling the police to assist in his rescue. The police also registered a First Information Report (FIR) against the assailants. The assailants, reported to have political backing, are yet to be arrested.
Pakistan is one of the most dangerous countries for journalists, with frequent incidents of killing, detainment, attacks, threats, censorship, and harassment.
On July 23, journalist Anwar Jan Barkhan was shot dead in Balochistan. On July 22, Shikh Shan, a correspondent for Express Newsgroup, was attacked, and senior journalist Matiullah Jan was abducted on July 21.
The PFUJ said: "The PFUJ strongly condemn the attack on journalist Jutt and urges the police to arrest the attackers to bring them to justice. We remind the government of Pakistan to provide security to the working journalists so that they continue to unearth the social evils."
The IFJ said: "The IFJ denounces the organised attack against the journalist and urges police to conduct a thorough investigation and ensure all journalists, including Abbas Ali Jutt, are able to continue their work without any fear."—IFJ media release