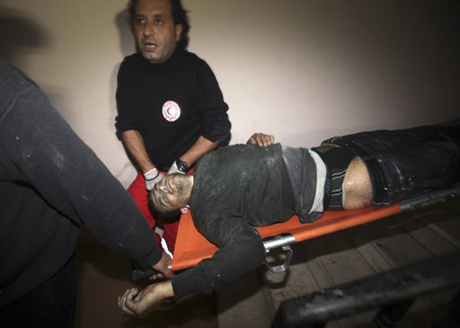 JournalismPakistan.com November 19, 2012
International media watchdog, Reporters without Borders has condemned Israeli air strikes targeting news organizations in Gaza City on Sunday and called for an immediate end to such attacks.
At least eight journalists were reportedly injured and several local and international media were prevented from operating.
"These attacks constitute obstruction of freedom of information," Reporters without Borders secretary-general Christophe Deloire said. "We remind the Israeli authorities that, under humanitarian law, the news media enjoy the same protection as civilians and cannot be regarded as military targets.
"Even if the targeted media support Hamas, this does not in any way legitimize the attacks. We call for a transparent investigation into the circumstances of these air strikes. Attacks on civilian targets are war crimes and serious violations of the Geneva Conventions. Those responsible must be identified."