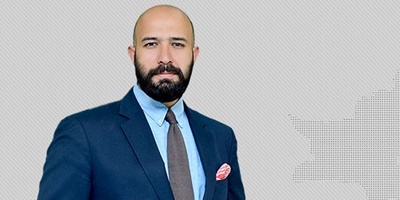 JournalismPakistan.com July 04, 2015
ISLAMABAD: Just weeks after quitting BOL News, senior journalist Wajahat S. Khan has joined Dunya Media Group as its chief national security correspondent in Islamabad.

"Khan, 36, is one of Pakistan's only multimedia journalists and will be stationed in Islamabad to lead Dunya's National Security Desk to cover national and regional security and conflict developments," Dunya News announced Saturday.

He has recently been reporting and producing from Islamabad for NBC News, America's largest news network.

Previously, Khan reported for CNN and contributes regularly to the BBC. He has also remained associated with Geo News, Dawn News and The Express Tribune, The Friday Times, Dawn and The Herald.

"With an interest in South Asia's security, Khan is the only Pakistani reporter to have been embedded with over 30 frontline units of the Pakistani military as well as US/NATO/ISAF forces in Afghanistan," said Dunya News.