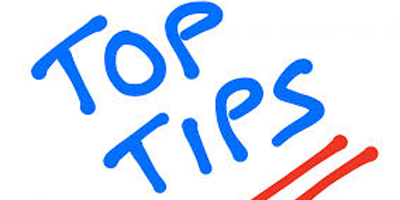 JournalismPakistan.com April 28, 2015
ISLAMABAD: A recent election-reporting workshop organized by International Center for Journalists has enlisted ten tips to ensure fair coverage of elections anywhere in the world.
The ICFJ says:
Think citizen. Citizen's issues matter most while covering elections. Find out voters' top concerns, then send their questions to the political parties to address.
Know the election laws. They are the road map for how parties can form, who can run for office, what boundaries make up electoral districts and how election violations will be handled.
Follow the money. Track how the election is being funded, where candidates and parties are getting their support and whether election laws on party and candidate financing are being followed.
Study voter registration procedures. Know how lists of registered voters are being drawn up and if voters left off can get on the list with proper identification.
Fact-check everything. In campaigns, candidates and parties spew all kinds of statistics. Take nothing at face value; check every statement, such as how a candidate's promises today correspond with what he or she said in the past.
Treat polls with caution. Public opinion polls are a staple of campaign coverage, but reporters must ask many questions when reporting on surveys, including: who commissioned and paid for the survey, what polling group did it, when and how was it conducted, how many and who were surveyed, what was asked and what is the polling margin of error?
Examine the ballot: Show the ballot days or even weeks before the election so voters will be familiar with it.
Be especially alert on election day: Talk to citizens waiting to vote or coming from polling stations. Ask if they were pressured to vote a certain way. Question whether there are enough ballots, ballot boxes and officials to observe the voting and ballot counting.
Start early. Don't wait until the campaign period to plan election coverage. Much research and reporting can be done in advance of the frenzied campaign period.
Know you are crucial. The media has an irreplaceable role in the election process. Voters must have enough information about candidates, political parties and the election process to make informed and responsible choices in the ballot booth. They get much of that from you: journalists. Always be balanced, unbiased and truthful.