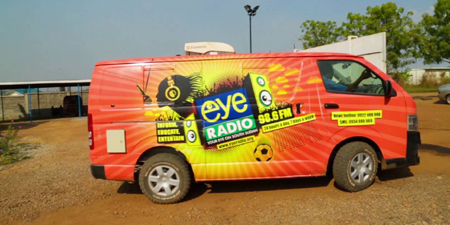 JournalismPakistan.com November 12, 2016


NAIROBI - The Committee to Protect Journalists Friday called on South Sudanese authorities to allow the independent station Eye Radio to resume broadcasting.
Nichola Mandil, an editor at the station, told the BBC that members of the National Security Service arrived at the station's office in Juba at 11:20 a.m. local time Friday, switched off the transmitter and locked four studios before leaving with the keys. They ordered all staff to leave the premises.
The security officials, who gave no reasons for their action, told Stephen Omiri, chief executive of Eye Media, to make an appointment with the director general of the National Security Service, the BBC reported. No date was given for the meeting.
"The closure of Eye Radio is arbitrary and amounts to brute force censorship of a vital source of independent news for the people of South Sudan," said Murithi Mutiga, CPJ's East Africa representative. "The government should immediately allow Eye Radio to resume broadcasts and stop harassing journalists for doing their jobs."
On Twitter, Eye Radio said that it was "unfortunately shutting down" broadcasts "for reasons beyond our control." The station, which broadcasts a mix of news, discussion programs, and entertainment, is one of the few remaining independent outlets in South Sudan. In a press release posted to its website the station said senior management were working with authorities "with the view to immediately resolve this matter."
Paul Jacob Kumbo, South Sudan's director-general of Information, told CPJ he had no information on why Eye Radio had been ordered closed.
CPJ has documented attempts by authorities in South Sudan to curtail media freedom in recent months. In July the daily Juba Monitor was ordered closed and its editor, Alfred Taban, was detained for a week after he wrote a column critical of President Salva Kiir and the former Vice-President Riek Machar. In September, the independent newspaper Nation Mirror was shuttered. - CPJ