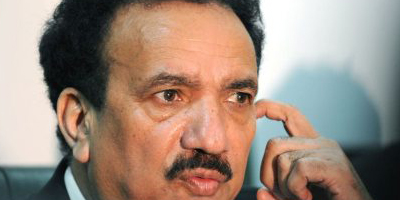 JournalismPakistan.com November 16, 2012
ISLAMABAD: Haroon Siraj, son of a senior journalist slain by the Taliban over five years ago in Swat, has a had a tough time trying to meet Federal Interior Minister Rehman Malik in connection with a presidential award he announced for his father.

Talking to JournalismPakistan.com, Haroon said he was not only denied access to the minister's Islamabad office but also advised not to bother visiting again. However, the minister's staff including his personal secretary and media director told him to try and see the minister at his residence. All of Haroon's efforts proved in vain though.

Rehman Malik announced the President's Award for Pride of Performance for Siraj ud Din, a correspondent of The Nation, and three other journalists killed in the valley - Musa Khan Khel, Qari Muhammad Shoaib and Abdul Aziz Shaheen.

The minister made this announcement while on a visit to Swat on October 16.

Haroon, himself a journalist, said his father Siraj, was attending the funeral prayers of Deputy Superintendent of Police Javaid Iqbal when a Taliban bomber blew himself up killing 70 people, five of them belonging to their family.

Musa of Geo TV was killed by gunmen in Swat hours after he covered a peace march led by a hardline cleric in 2009 while Qari Shoaib, a reporter with a local newspaper was mistakenly gunned down in Mingora as he headed home from work.

On the other hand reporter Abdul Aziz, kidnapped by the Taliban, got killed when the security forces launched an attack on the militants in Matta.