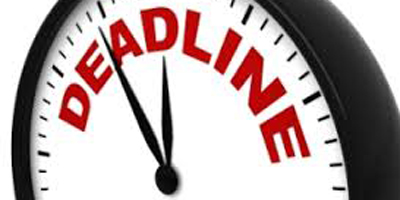 JournalismPakistan.com May 29, 2015
ISLAMABAD: The Pakistan Federal Union of Journalists (PFUJ) Friday gave a 48-hour deadline to Pakistan Electronic Media Regulatory Authority (PEMRA) and the government to restore test transmission of BOL News and threatened to start a countrywide protest movement if this was not done.

A large number of working journalists from different media groups staged a protest against the government in front of BOL News offices for blocking the channel's transmission.

"We urge the government and PEMRA to restore license of BOL within next 48 hours; otherwise we'll be left with no option but to start a countrywide protest movement against the government," PFUJ President Afzal Butt said.

The protest was organized by Rawalpindi-Islamabad Union of Journalists (RIUJ) to express solidarity with BOL staff and to tell the government to refrain from interfering in the channel's affairs.

PEMRA had asked the BOL management to stop their test transmission until ongoing inquiry against Axact, the parent company of the channel, and their directors was completed. The authority issued this directive Friday evening after receiving a letter from Ministry of Information to do so.

The protestors carried placards and banners inscribed with different slogans like: "End economic murder of journalists," "Bol ko bolnay do," and "We'll keep fighting to get our rights."

They also chanted vociferous slogans against the government and owners of rival media channels who they said were complicit in the government's drive against Axact and BOL.

National Press Club President Shaharyar Khan said the journalists launched successful movements against dictators like Zia-ul-Hq and Pervez Musharraf at a time when paper tigers were hiding here and there to save their skin.

"The rulers should not take the journalist community lightly; the rulers are not as powerful as the dictators," he said, urging the government and PEMRA to immediately restore test transmission of BOL.