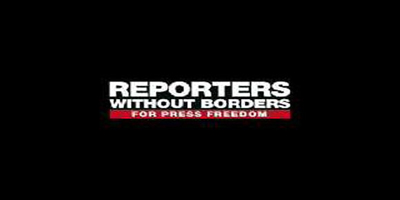 JournalismPakistan.com February 12, 2014
Reporters Without Borders (RSF) says in its 2014 Press Freedom Index that for the second year running, the Indian sub-continent is the Asian region with the biggest rise in violence for journalists.
There is lack of interest in rendering justice in Pakistan, where the government seems powerless against not only the Taliban, Jihadis and other armed groups but also the military apparatus, which international observers describe as a "state within the state."
Seven journalists were murdered in connection with their work in 2013. Four of them – Mohammad Iqbal of News Network International, Saifur Rehman and Imran Shaikh of Samaa News and Mehmood Ahmed Afridi – were killed in Balochistan, Pakistan's deadliest province.
While armed groups pose the biggest threat to Pakistani journalists, the intelligence agencies, especially Inter-Services Intelligence (ISI), continue to represent a danger.
Pakistan's position in the latest Press Freedom Index remained unchanged at 158 out of 180 countries.
The most disturbing development is the increasingly targeted nature of the violence. In Nepal, Maoist party activists were more aggressive towards journalists who criticize their leaders, especially in the run-up to constituent assembly elections in November.
A record number of eight journalists and one media worker were killed in India in 2013. Half of these deaths were premeditated reprisals. This was twice the 2012 death toll and more than the death toll in Pakistan, long the world's deadliest country for media personnel.
Criminal organizations, security forces, demonstrators and armed groups all pose a threat to India's journalists. The violence and the resulting self-censorship is encouraged by the lack of effective investigations by local authorities, who are often quick to abandon them, and inaction on the part of the federal authorities.
It was a grim year for freedom of information in Bangladesh as well. Independent bloggers, especially those covering the trials of former political leaders accused of war crimes during the 1971 independence war, have been the targets of constant physical attacks since February. Ahmed Rajib Haider, was hacked to death. Asif Mohiuddin, was stabbed by Islamist activists who accused him of blasphemy and insulting the Prophet. Journalists were targeted by both police and rioting protesters during a series of demonstrations from May to October to demand a blasphemy law. The February 2012 murders of journalists Sagar Sarowar and Meherun Runi are still unpunished.
The 2014 Reporters Without Borders World Press Freedom Index spotlights major declines in media freedom in such varied countries as the United States, Central African Republic and Guatemala and, on the other hand, marked improvements in Ecuador, Bolivia and South Africa.
The same trio of Finland, Netherlands and Norway heads the index again, while Turkmenistan, North Korea and Eritrea continue to be the biggest information black holes, again occupying the last three positions.