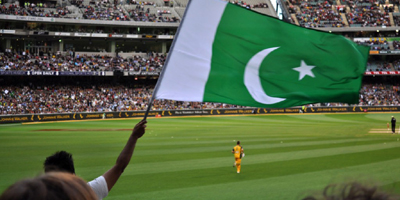 JournalismPakistan.com January 01, 2016


ISLAMABAD - Pakistan Television is set to launch PTV Sports 2, a second sports channel this month in order to avoid overlaps in establishing state of the art programming and to avoid cannibalizing the revenue.

The new channel is being termed as another achievement of the current PTV regime led by its Managing Director Mohammad Malick. The up and running PTV Sports was launched in 2012. The total market advertisement share for all channels in Pakistan is Rs27 billion and out of this the total advertisement for all sports channels is Rs2.7 billion, insiders tell JournalismPakistan.com. In 2014-15 PTV Sports picked 66.66 percent of the total market share of sports advertisement in Pakistan. Dr. Nauman Niaz heads PTV Sports.

Overall having spent close to Rs2.5 billion since PTV Sports went on air, it has earned Rs5.4 billion.

PTV Home the main revenue generator earned Rs 1.75 billion while PTV Sports with minimal staff picked Rs 1.8 billion in 2014-15.

PTV Sports is higher on consumer demand revenue generation market share and ratings than its two legitimate competitors within the territory TEN Sports & GEO Super.

For the first time PTV Sports broke the isolation and shackles and brought international star cricketers to Pakistan which went a long away in convincing Zimbabwe to Pakistan in 2015 as acknowledged by Alistair Campbell the MD of ZCU on air.

PTVC/PTV Sports have acquired the ICC Rights (Territorial) for both cable/satellite & terrestrial from 2015 until 2019. It also has the Pakistan cricket rights from 2015 to 2019, the New Zealand cricket rights (2014-2018), the ECB & Cricket Australia rights for one year each, the Barclay's Premier League 2015- 2016, Bundesliga 2015-16, Copa America (2014-2018), AFFC rights for one year, Wimbledon 2016, the Olympic Games 2016 and Pakistan's domestic cricket 2015-16.