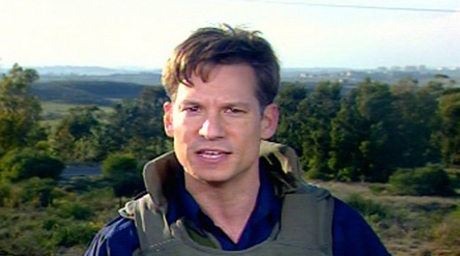 JournalismPakistan.com December 19, 2012
BEIRUT: NBC's chief foreign correspondent Richard Engel said Tuesday he and members of his network crew escaped unharmed after five days of captivity in Syria, where more than a dozen pro-regime gunmen dragged them from their car, killed one of their rebel escorts and subjected them to mock executions.


Appearing on NBC's "Today" show, an unshaven Engel said he and his team escaped during a firefight Monday night between their captors and rebels at a checkpoint. They crossed into Turkey on Tuesday.


NBC did not say how many people were kidnapped with Engel, although two other men, producer Ghazi Balkiz and photographer John Kooistra, appeared with him on the "Today" show. Another member of Engel's team, Aziz Akyavas of Turkey, also escaped. It was not confirmed whether everyone was accounted for.


Engel said he believes the kidnappers were a Shiite militia group loyal to the Syrian government, which has lost control over swaths of the country's north and is increasingly on the defensive in a civil war that has killed 40,000 people since March 2011. - AP