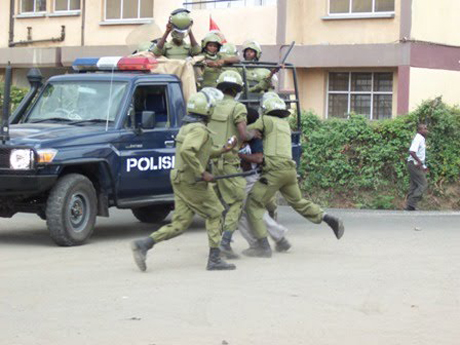 JournalismPakistan.com September 04, 2012
JOHANNESBURG: The Media Institute of Southern Africa says a prominent journalist has been killed in a confrontation with Tanzanian police who were clashing with rallying supporters of the country's biggest opposition party.
It quotes witnesses as saying that Daudi Mwangosi of Channel Ten TV demanded to know why police had arrested a fellow journalist. In the ensuing confrontation, Mwangosi was surrounded and being assaulted by police. Then, the institute says, a blast was heard and Mwangosi was seen lying on the ground before he died.
The institute's Levi Kabwato expressed shock in a statement Monday and said the safety of journalists in southern Africa has become a growing concern.
Tanzania recently banned a newspaper critical of the government and a journalist in Zambia was attacked by a politician. - AP