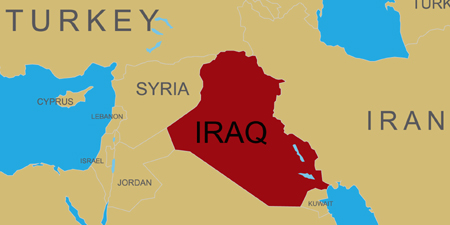 JournalismPakistan.com December 07, 2016


BRUSSELS - The International Federation of Journalists (IFJ) and its affiliates in Iraq, the Iraqi Journalist Syndicate (IJS) and the Kurdistan Journalists' Syndicate (KJS) have condemned the murder on December 6 of Mohamed Thabet al-Obeidi, the head of a local radio in Kirkuk.
According to the media reports, al-Obeidi, 38, was gunned down by unidentified men driving a car, while on his way to work in the city center. The station he managed, Baba Gurgur, broadcasts in Arabic, Kurdish and Turkmen, and is part of the Iraqi Media Network.
Following the attack, the IJS and the KJS issued statements condemning the crime, calling it an attempt to silence the media. They also urged authorities to investigate it and bring the killers to justice.
IFJ General Secretary Anthony Bellanger said "We are deeply saddened by the killing of our colleague Mohamed Thabet al-Obeid and our thoughts are with his relatives. We add our voice to those of our affiliates in the country, demanding a swift investigation in the crime. The Iraqi government must do its utmost to ensure a safe environment so that journalists can carry out their duties without fear."
Iraq is the most dangerous country for journalists, according to IFJ figures. Twelve journalists have been killed there so far this year. - IFJ media release