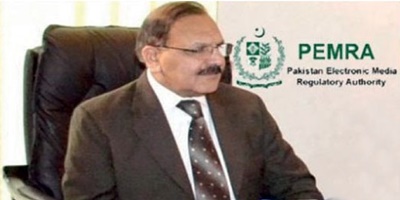 JournalismPakistan.com August 31, 2015
ISLAMABAD: The Islamabad High Court (IHC) Monday granted two days to parties' counsels to finalize arguments in a case against reinstating of Pakistan Electronic Media Regulatory Authority (PEMRA) chairman Chaudhry Rashid.
The IHC's divisional bench heard the federation's intracourt appeal against Rashid. Additional Attorney General Afnan Karim Kundi said that process of appointing a new chairman has been initiated on the orders of the Supreme Courtof Pakistan. The government also advertized for the post, he added.


The IHC adjourned the hearing until September 2 and ordered the parties to finalize arguments in two days. - INP