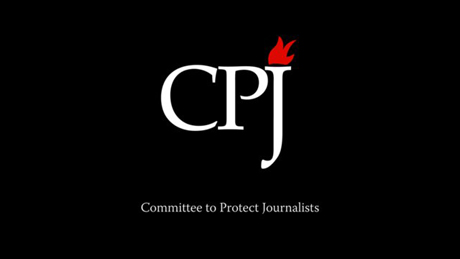 JournalismPakistan.com September 13, 2012
NEW YORK: Four journalists who risked their lives and liberty to reveal abuses of power and human rights violations in Brazil, China, Kyrgyzstan, and Liberia will be honored with the Committee to Protect Journalists' 2012 International Press Freedom Awards, an annual recognition of courageous reporting.
The awardees - Mauri König (Gazeta do Povo, Brazil), Mae Azango (FrontPage Africa and New Narratives, Liberia), and jailed journalists Dhondup Wangchen (Filming for Tibet, China) and Azimjon Askarov (Ferghana News and Golos Svobody, Kyrgyzstan) - have faced severe reprisals for their work, including assault, threats, and torture.
Askarov is serving a life sentence in connection with his coverage of official corruption, and Wangchen is serving a six-year prison term following his documentation of Tibetan life under Chinese rule.
"We are inspired by these journalists who have paid a high price for their enduring dedication to the truth," said CPJ Executive Director Joel Simon. "Two - Azimjon Askarov and Dhondup Wangchen - have actually been arrested and jailed for their critical reporting. We will not rest until they are free."
CPJ will present Alan Rusbridger, editor of the Guardian newspaper in the United Kingdom, with the Burton Benjamin Memorial Award for lifetime achievement in the cause of press freedom.
All of the winners will be honored at CPJ's annual awards dinner in New York City on November 20, 2012.