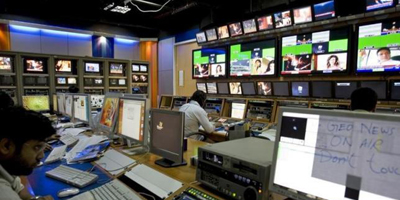 JournalismPakistan.com January 22, 2016


ISLAMABAD - All news and current affairs television channels were reminded yet again Thursday to install time-delay mechanisms after an 'inappropriate word' went on air during Wednesday's live coverage of Director General ISPR Lt. Gen. Asim Saleem Bajwa's press conference.
"Last night, on January 20, 2016, again due to non-installation of time-delay mechanism, all TV channels at around 9:05pm let a word go on air during DG ISPR's live press conference which was inappropriate and could have been avoided, had the system been in place," the Pakistan Electronic Media Regulatory Authority said in an advisory.
The general addressing the news conference following the brazen attack on Bacha Khan University, used the word bastards for terrorists.
PEMRA said the channels should avoid broadcast of such audio and visual material that viewers find offensive and also violate PEMRA laws.
The authority pressed the channels to have the time-delay systems in place as soon as possible, making it clear it was determined to implement laws across the board without any fear or favor.
Image: Retuers
Relevant post: Abb Takk fined Rs100,000 for not using time-delay mechanism