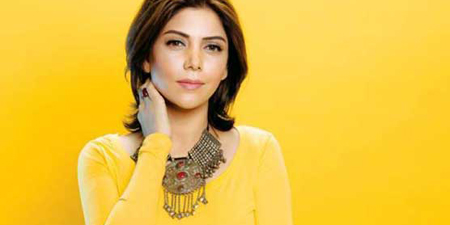 JournalismPakistan.com February 15, 2017 Daud Malik



ISLAMABAD - The combination of fake news and social media is ensuring spurious news is released and shared widely until one comes to know it is not what it claims to be.
The latest example is the "arrest" of singer Hadiqa Kiani at London's Heathrow Airport for trying to smuggle two kilograms of cocaine. The report is still available on the newspaper's website.
While she was being "arrested" in London Tuesday, the signer was actually in Lahore celebrating her nephew's birthday. Though she initially took the news lightly, she was worried when she started receiving "serious phone calls" from journalists and others, according to Dawn.com. She also conveyed her disappointment with local publications which released the news without "verifying" it.
The singer tweeted she was "disgusted with @DailyTimes_DT for spreading such FAKE NEWS. I have been in Lahore, today is my nephew's birthday. SHOCKED."
Journalist Ahmed Noorani also tweeted: "Breaking: #ARY & employees now delete tweets on Hadiqa Kiani #cocaine news after @Hadiqa_Kiani posted her today's pic with family in Lahore."
Social activist Jibran Nasir's tweet simply asked if "people/reporters at least verify the news and website before sharing or reporting it #Shameful".
The glut of information and availability of instant sharing technology sees everything being shared despite people knowing it looks doubtful. And it seems people want to read fake news, especially in a heated political atmosphere. The most recent example is the US presidential election.
According to Guardian, an analysis by BuzzFeed, an American internet media company, found that fake news stories drew more shares and engagement during the final three months of the US presidential campaign than reports from (for example) The New York Times, the Washington Post and CNN.
Similarly in Germany, Renate Kunast, a Green MP, was quoted as saying on the rape and murder of a German student by an asylum seeker from Afghanistan: "The traumatised young refugee may have killed someone, but we still must help him." But according to Financial Times, "Ms Künast never said that. No one did. The Facebook post containing the quote had been made up by someone in Switzerland and reposted by Resistance of German Patriots, a rightwing group, with the apparent aim of discrediting the Greens and their liberal approach to refugees."
FT termed it a "classic case of fake news, part of a wave of lies and 'alternative facts' that is spreading with startling speed in the run-up to Germany's general election in September." The German MP has sued Resistance of German Patriots for libel.
Guardian says it's not easy to tell fake news from real news. The paper says a recent study carried out by Stanford's Graduate School of Education assessed more than 7,800 responses from middle school, high school and college students in 12 US states on their ability to assess information sources. "Researchers were 'shocked' by students' 'stunning and dismaying consistency' to evaluate information at even as basic a level as distinguishing advertisements from articles'." The paper maintains that it's not that readers are stupid, or even necessarily credulous: "It's that the news format is easy to imitate and some true stories are outlandish enough to beggar belief."
The paper defines fake news as "completely made up and designed to deceive readers to maximize traffic and profit." However it adds that the definition is often expanded to include websites that "circulate distorted, decontextualised or dubious information through – for example – clickbaiting headlines that don't reflect the facts of the story, or undeclared bias."
The Verification Handbook by the European Journalism Center suggests four elements for journalists to check when a piece of information or content via social media comes to them. The four elements are – provenance (is this the original piece of content), source (who uploaded the content), date (when was the content created), and location (where was the content created?).