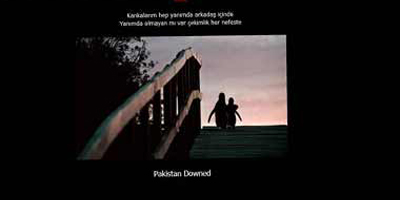 JournalismPakistan.com November 24, 2012
ISLAMABAD: Google Pakistan homepage could not be accessed virtually all day Saturday with reports that a Turkish group had hacked the search engine.

The hackers replaced the Google logo and search bar with a black image of two penguins walking on a bridge.

One message in English on the image said "Pakistan Downed" perhaps meaning the Google Pakistan home page has been taken down. There was also a message in Turkish.

Although the Pakistan Telecom Authority said the Google website had been re-constructed and restored, it was still not accessible by 9pm (PST) Saturday.