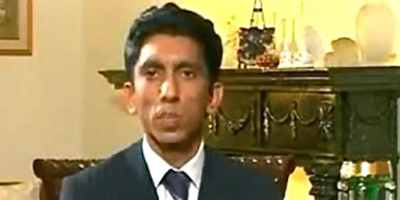 JournalismPakistan.com September 08, 2012
ISLAMABAD: Azaz Syed, formerly of DawnNews, has joined Geo TV as a Senior Correspondent where he formally starts work from September 12.

Since quitting DawnNews in July he briefly worked for Dawn.com.

Earlier this summer reports said Azaz would be fired along with some of his colleagues at DawnNews. However, he was never axed but decided to resign.

Although he began his career with Urdu daily Khabrain in 1999, he made his mark as a journalist at Daily Times under Najam Sethi.

He later switched to electronic media, joining Waqt TV in 2008 before arriving at DawnNews a year later.

Azaz is known to have filed some big stories, the most recent being his disclosure in Dawn that Osama bin Laden had actually sneaked into Pakistan in 2002 and not 2005 as widely believed. The story was quoted internationally.

During his career Azaz has also been associated with Urdu evening paper Naya Akhbar and the Associated Press of Pakistan besides working as a stringer for The New York Times and the London Evening Standard.

Azaz's forte is counter-terrorism and security issues.