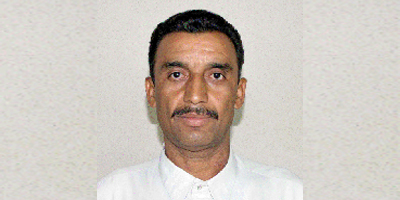 JournalismPakistan.com May19, 2012 Khudai Noor Nasar

QUETTA: Abdul Razaq Gul, a journalist working for Express News television channel has been shot dead, police said Saturday. Gul's body was found in the early hours of Saturday morning (May 19). According to police, he was shot in the head.

The 35-year-old Gul was heading home from work Friday night when gunmen on motorbikes intercepted him and took him away, Razaur Rahman the Express News Bureau Chief said.

He said Gul was a hard-working journalist and had been targeted because of his work.

Sixteen journalists have been killed in Balochistan since 2001 that remains one of the most dangerous areas for journalists. Only this year, five journalists have been gunned down in Pakistan, three of them this month.

Essa Tareen, President of the Balochistan Union of Journalists (BUJ) has condemned Gul's murder and has called upon the federal and provincial governments to promptly investigate this latest killing of their colleague as well as that of others.