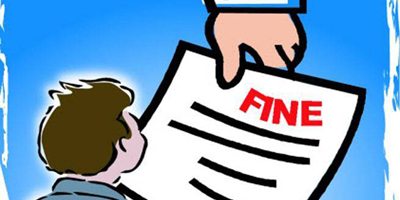 JournalismPakistan.com July 19, 2016


ISLAMABAD - Dunya News and Channel 24 face fines of Rs1million each for airing inflammatory and accusatory content against the judiciary and the military.
The Council of Complaints of PEMRA that met in Lahore recommended the fines and directed both channels to apologize during prime time. A press release of Pakistan Electronic Media Regulatory Authority said the two channels telecast a news conference on May 15 which was aired uninterrupted for 18 minutes.
It said during the press conference accusations were hurled against the army and the judiciary and attempted to fan sectarian sentiments. PEMRA did not say who addressed that conference.
The Council recommended that if the apologies were not aired and fines not paid the licenses of the erring channels be cancelled.
Meanwhile, separately, a fine of Rs 500,000 has been recommended on Channel 24 after it telecast content in its program Khara Sach on May 6 in which the host Mubashar Lucman levelled allegations against the judiciary.
The Council directed that the channel air an apology and pay the fine, failing which its licenses be cancelled.
On the other hand Waqat TV also faces a fine of Rs500,000 after a caller made allegations against the judiciary in its program News Longue on June 7. The channel has also been asked to apologize.