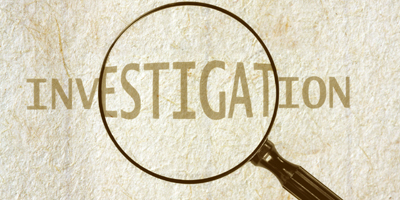 JournalismPakistan.com February 13, 2013
ISLAMABAD: The Media Commission headed by Justice (Retd) Nasir Aslam Zahid, mandated to probe alleged corruption in the media has been holding meetings as part of its investigations.
The Supreme Court appointed the commission which has former senator Javed Jabbar as member, in January following a petition filed by senior journalists Absar Alam and Hamid Mir in July 2012. The court has given the commission an initial deadline of March 31, 2013 to complete and submit its report on all Terms of Reference.
The probe commission plans to finalize its report on TOR-F that relates to allegations of media-related corruption and suggesting steps to ensure impartial and independent media for the upcoming elections, by March 7.
Definitions of media-related corruption in the context of elections:
"The commitment of any act, including particularly the use of illegal, covert, unethical financial means which shapes the content of any mass medium so as to favor a particular person and/or party or related persons/parties with the objective of obtaining support and votes for a particular candidate/party in the elections to be held in April-May 2013."
"The deliberate placement of false/fabricated, defamatory content in any mass medium with the intent to damage the reputation and electoral prospects of a particular candidate or political party.""The provision of financial benefit to any mass medium through advertising and/or other forms of financial contribution with a view to obtaining sustained or even periodic support from that mass medium to benefit a particular candidate or party."
"The lack of reasonable balance in space or time in the content of any mass medium so as to favor one or more candidates/political parties while restricting coverage of other credible candidates/political parties."
"The willful or neglectful lack of investigative, corrective action against media-related corruption being practiced by a particular organization or individual by the representative bodies of media organizations or by individual media houses, thus enabling the continuation of actions which can have an adverse impact on elections in a constituency, province or the country."
Terms of Reference:
To consider the role of the Ministry of Information and Broadcasting and other government agencies in ensuring freedom of print and electronic media and whether or not there is information and material brought before the Commission to justify the continued functioning of the ministry, consistent with Article 19 of the constitution.
To analyze whether and to what extent PEMRA has been able to fulfill its developmental mandate and regulatory functions independently under the PEMRA Ordinance.
To determine if it advances or is consistent with the fundamental right under Article 19 ibid to allow the government or its instrumentalities to be major players in the media through state television and radio broadcasters.
To ascertain if PTV, PBC and APP, the recipients of public funding of billions of rupees, have independent in-house management and transparent policies in place which advance the objectives of fairness and even-handedness expected of publicly-funded entities and to determine if there are adequate checks against lop-sided or biased dissemination of information by these publicly-funded entities.
To consider the feasibility of letting the media adopt a self-regulatory code of conduct instead of content regulation, in the light of international standards and best practices.
To enquire into allegations of media-related corruption and suggest steps to ensure impartial and independent media for the upcoming elections.
To inquire whether, when giving money to different media houses directly for or on the pretext of advertisements, were the government or its functionaries pursuing a transparent, duly approved, bona fide government advertisement allocation policy or were the decisions to buy advertisement space with public money made arbitrarily or without objective criteria or to favor particular channels, journalists or media houses.
To propose a single, transparent, objective, non-discriminatory policy for allocation of government advertisements among electronic and print media.
Whether the federal and provincial governments, autonomous and semi-autonomous bodies, government corporations or agencies adhere to PPRA rules or other transparent processes while granting advertisement contracts to advertising agencies or media houses. If not, then to suggest processes which are fair and transparent and which ensure the greatest value and fairest dissemination of information.