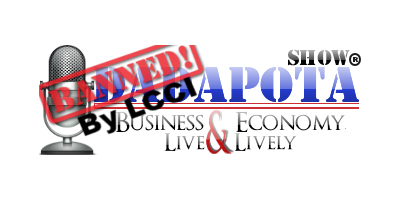 JournalismPakistan.com November 15, 2012
LAHORE: The management of Lahore Chamber of Commerce and Industry (LCCI) has suspended the popular Dada Pota Show on Radio FM 98.6 reportedly following pressure from an owner of a leading media group.
Reports say the owner got upset after the program host Dada G (Rizwan Razi) did an analysis of the commerce page of the group's newspaper.
The influential businessman is reported to have threatened president LCCI of dire consequences if the program was not put off air. He also threatened he would black out LCCI through the media owners association.
The LCCI management succumbed to this pressure and the ban on the program continues with none having gone on air after Eid-ul Azha.
Razi refused to comment on the issue when contacted by JournalismPakistan.com saying he was in dialogue with the LCCI managers and therefore, any comments at this point could complicate matters.
He said that love and affection was a real asset for him and disclosed that at least two commercial and one non-commercial radio channels have approached him to transfer this program to them.
See our earlier post here: Dada's show ruffles feathers