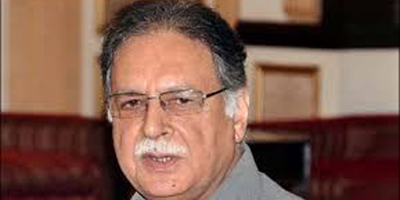 JournalismPakistan.com August 18, 2016


ISLAMABAD - The government of former Prime Minister Shaukat Aziz allowed private TV channels to telecast foreign content, including Indian dramas, the National Assembly was told on Wednesday.

Minister for Information, Broadcasting and National Heritage Pervaiz Reshid (pictured) told the house that in the light of terms of satellite TV license, private channels are allowed to telecast foreign content up to a maximum of 10%.

The minister was replying to a question of PMLN legislator Shakeela Luqman about authorizing private channels to telecast foreign dramas/plays and other content and the justification to allow private channels to telecast Indian dramas.

Of the 10% foreign content, the minister said 4% may be in English and 6% in Urdu may be Indian or other content.

Giving background to allowing private TV channels to telecast foreign dramas, the minister said in 2006, then Prime Minister Shaukat Aziz directed PEMRA and the Ministry of Information and Broadcasting to frame rules to allow Pakistani channels a percentage of Indian content. Subsequently, he added in compliance with the policy directives, PEMRA in its meeting on 25 February 2006 allowed 6% of the overall content (Indian) to private satellite TV channels.