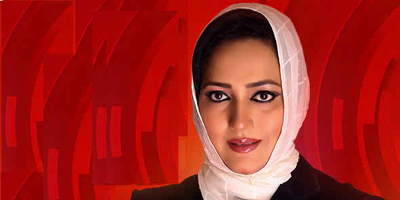 JournalismPakistan.com May 17, 2016


ISLAMABAD - Award-winning journalist and popular talk show host Asma Shirazi is quitting Channel 92 and likely to join Aaj News Television.
Insiders tell JournalismPakistan.com she is currently negotiating with the channel's management and if all goes well will join around June 15. Shirazi hosts the program Hum Dekhain Gaay at 92 News where she has worked for almost a year now after joining from BOL News.
She has also previously been associated with Geo, ARY, Samaa, and DawnNews.
In 2014 she was awarded the Peter Mackler Award for Courageous and Ethical Journalism. Shirazi reported on conflicts that include the 2006 Israel-Lebanon war, Taliban violence on the Pakistan-Afghanistan border in 2009 and General Pervez Musharraf's 2007 state of emergency.
Related posts from JournalismPakistan.com Archives:
After abandoning BOL, Asma Shirazi joins 92 News
BOL hiring continues, Asma taken on board
Asma dedicates award to 'unsung heroes' of Pakistani journalism
Courageous and Ethical Journalism Award for Asma