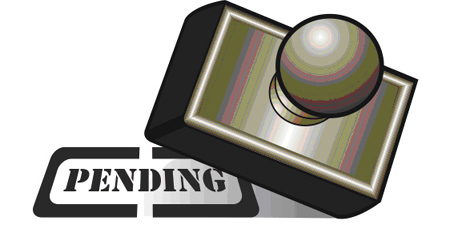 JournalismPakistan.com February 17, 2017 Daud Malik



ISLAMABAD - The world may have moved on to online publishing of newspapers, dailies and weeklies but the Senate was told Friday that 122 print publications in Urdu, 24 in English, 95 in Urdu and English and five in other languages were awaiting approval due to unavailability of "suitable titles".
Minister of State for Information and Broadcasting Maryum Aurangzeb told the upper house that from 2003 to January 2017, 11474 publications have been issued No Objection Certificates (NOCs). However, currently Pakistan has 3323 registered publications. She added that 77 publications in Urdu, 14 in English, 41 in English and Urdu and 32 others were waiting for approval due to incomplete documents.
The minister was responding to a question by Senator Muhammad Daud Khan Achakzai who asked about the number of private TV channels operating in the country and the applications pending for establishing new ones. He also wanted to know the number of Urdu and English newspapers being published at present and the number of applications pending for issuance of licenses for publication of new Urdu and English newspapers.
The minister said 11474 publications which have been issued NOCs since 2003 included 3301 dailies, 2861 weeklies, 467 fortnightlies, 4146 monthlies, 63 bi-monthlies, 433 quarterlies, 72 biannual and 131 annual publications. Most of the publications – 5685 – which have been issued NOCs are in Urdu, followed by 2351 in Urdu and English, 1165 in English and the rest in regional languages.
She told the house that PEMRA is not issuing any new licenses for satellite TV channels under a restrain order of Lahore High Court. Overall the regulator has issued 91 licenses to 91 satellite TV channels in different categories so far. The minister said 22 applications have been received since 2014 for satellite television channels.
Responding to another question by Senator Chaudhary Tanvir Khan about the number of cable operators in the country with province-wise break up indicating also the number of those who have been issued licenses and those working without licenses, she said PEMRA has granted 3994 cable TV licenses across Pakistan, as it has closed down 112 illegal cable operators.
Most of the cable licenses have been granted in Punjab (2591), followed by 883 in Sindh, 206 in Khyber Pakhtunkhwa, 98 in Balochistan, 114 in Islamabad and 102 in Gilgit Baltistan.
The minister said during enforcement drive against illegal Indian DTH in October 2016, around 112 illegal cable TV networks were found operational without licenses. "Consequently, they were closed and their equipment also seized."
Responding to another question, the minister told the house that there are 16 separate organizations in the Information and Broadcasting Division. Each has its own separate sanctioned and working strength. These include the main ministry, Press Information Department, Directorate of Electronic Media and Publications, Information Service Academy, Pakistan Television Corporation, Pakistan Broadcasting Corporation, Associated Press of Pakistan Corporation, Shalimar Recording & Broadcasting Company, PEMRA, Press Council of Pakistan, Institute of Regional Studies, Pakistan National Council of the Arts, National Institute of Folk & Traditional Heritage, Central Board of Film Censor, Federal Land Commission, and Implementation Tribunal for Newspaper Employees.
Image courtesy: Pending Reviews