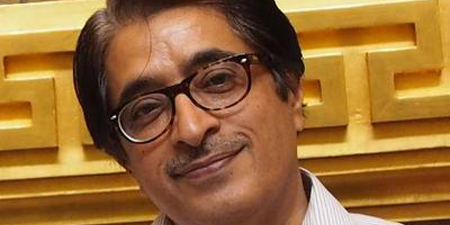 JournalismPakistan.com February 08, 2018


ISLAMABAD - Cartoonist Sabir Nazar has been harshly criticized for a tweet in which he seems to be hinting that the killers of little Zainab and university student Mashal Khan were named by their parents after Imran Khan, the Pakistan Tehreek-e-Insaaf chief.
The cartoonist, known for his critical tweets and cartoons against Imran Khan, tweeted on Wednesday: "Imran Khan was truly iconic as sportsman and philanthropist. People named their sons after him. Two killers, of Zainab and of Mashal, are named Imran Ali."
This did not sit well with the Twitterati, as they asked the cartoonist to delete the tweet, which he did not.
One of the tweets told the cartoonist: "Sir, with due respect, this is the most ridiculous thing you've ever said."
Aamna Hassan Fasihi asked Nazar: "Imran named people committing crimes, HOW IS THAT IMRAN KHAN's FAULT?"
Naveed Ahmad Khan asked Nazar to find a "hobby" to seek a solution to his obsession with the PTI chief, while Sarwar Naqvi called for deleting the tweet.
Some of the tweets suggested that Nazar has allegedly sold himself to Pakistan Muslim League-Nawaz while others used crass abusive language against him. Some suggested the cartoonist may have been drunk when he tweeted.
Photo: Twitter (@sabirnazar1)