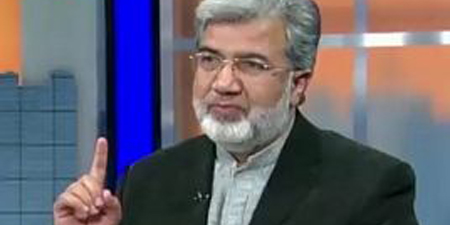 JournalismPakistan.com June 29, 2017


ISLAMABAD - Lamenting "obscenity" on private TV channels, journalist Ansar Abbasi Thursday claimed the Prime Minister House has told PEMRA to allow illegal Indian channels in Pakistan.
PEMRA banned airing of Indian content on television and FM radios in October 2016.
In his column in Jang - Chief Justice ka suo moto bhi stay orders ki nazr ho gia - Abbassi said: "Now I have been informed that the Prime Minister House has told PEMRA to allow illegal Indian channels (in Pakistan). In this situation, it will be better to close down PEMRA. If there is no intent to control cable and channels, then what is the need for PEMRA?"
However, the column lamented the efforts against obscenity on the private TV channels are being stonewalled by stay orders. "In April last year through my column, I requested the Supreme Court Chief Justice to take suo moto against a very obscene song on a private TV channel. Taking the suo moto the Chief Justice had ordered PEMRA to take action. PEMRA issued notice….and suspended the channel's transmission for seven days."
Abbasi said before the channel's transmission was to be suspended, it took a stay order from the Sindh High Court. "That is how despite the SC suo moto and the action taken by PEMRA, nothing has been really done against the TV channel which aired an obscene song."
He maintained that those violating laws take refuge behind stay orders. "Now there is no stopping of obscenity and nudity on our TV channels."
Quoting PEMRA chairman Absar Alam, the column maintained that the authority is tackling more than 550 cases in courts and most of them are stay orders.
Image courtesy: zemtv.com