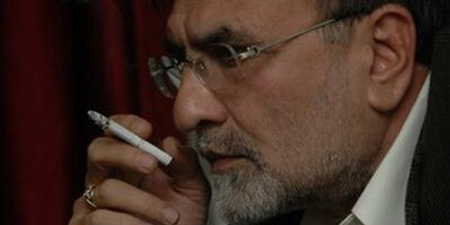 JournalismPakistan.com December 08, 2018


ISLAMABAD – Journalist and analyst Nusrat Javeed who until Saturday morning claimed he survived an attempt on his life had by the evening realized it wasn't so.
In a series of tweets in the wee hours of the day, he said his car was fired upon as he headed home. It resulted in two burst tires, and then six men in plain clothes tried to take him away and planned to kill him.
Javeed, who has a taste for alcohol, corrected himself later in the day after police conducted a probe.
"Islamabad police have done through (sic) probe, and they say that my tyre got burst for hitting a stone and damage happened due to skidding. The post-accident trauma made me suspect otherwise," he tweeted.
He said that the police also believe that the men in plain clothes came around to help "…but the post-accident trauma and paranoia made me suspect otherwise. I have no choice but accept the Police version."
Javeed apologized to his fans, friends, and colleagues. "I render sincere apology to people who must have felt deeply hurt for my paranoia. Also feel too grateful to a huge crowd of friends and well-wishers who deeply felt upset about my pain. Have no words to thank them," he tweeted.
In the initial hours after the accident, he denied he was under the influence. He quickly accused Prime Minister Imran Khan of what he thought was an attempt to kill him. "Imran Khan, the Prime Minister of Pakistan, tried to kill me here and now. But I mstill alive," he alleged in a tweet.
Javeed was laid off by DawnNews Television last month because of financial crunch.
Photo: Twitter (@javeednusrat)