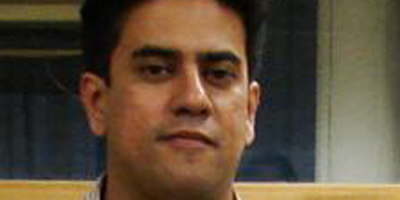 JournalismPakistan.com January 20, 2014
ISLAMABAD: In a moving piece honoring three staff members of the Express News Television killed by Taliban gunmen last week, The Express Tribune Editor Kamal Siddiqi (picture) says "they were part of our family."
In his article titled "Our heroes" published Monday, he said words cannot describe the loss. He wrote that technician Waqas Aziz showed more concern for others after being shot. "Waqas told onlookers helping him to leave him and assist the others. Such was his nature."
Kamal described how driver Muhammad Kahlid, despite being injured, drove his other colleagues to the nearest hospital in a bid to save their lives. He suggested that Khalid be considered for a national award for this act of bravery.
The editor wrote that Interior Minister Chaudhry Nisar continued to be unavailable in their hour of distress. "He was not at hand to share our grief even on the day of the incident. In the past too he has not been accessible."
Kamal said that the staff is shocked and shattered. "There is a feeling of despondency. We are still waiting for the government to nab those who attacked our offices in the earlier two successive incidents.
He said in their staff meetings, questions were being asked. "Where do we go from here? What do we do? Why have some media houses, which claim to be at the forefront of media freedom, not even reported the tragic deaths. It is a shame how this tragedy has become a victim of media politics. One can only say, ignore this at your own peril."
There were lot of questions that remain unanswered. "At the same time we struggle to move ahead. Some pointed out to me that this issue relates to our group only. Actually, it does not. It relates to the crisis that Pakistan faces. Make no mistake. Our country is facing one of the biggest challenges ever."