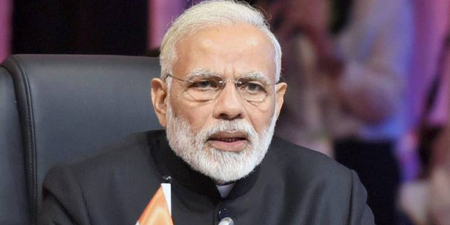 JournalismPakistan.com April 03, 2018


NEW DELHI - Indian Prime Minister Narendra Modi on Tuesday ordered the withdrawal of rules punishing journalists held responsible for distributing "fake news", giving no reason for the change, less than 24 hours after the original announcement.
The move followed an outcry by journalists and opposition politicians that the rules represented an attack on the freedom of the press and an effort by Modi's government to rein in free speech ahead of a general election due by next year.
Late on Monday, the Information and Broadcasting Ministry had said the government would cancel its accreditation of journalists who peddled "fake news".
After Modi's intervention, the ministry announced the withdrawal in a one-line statement.
Journalists said they welcomed the withdrawal but could not rule out the possibility that it was a "trial balloon" to test the waters for putting more restrictions on the press.
"A government fiat restraining the fourth pillar of our democracy is not the solution," a statement issued by the Press Club said.
Co-opted by U.S. President Donald Trump, the term "fake news" has quickly become part of the standard repertoire of leaders in authoritarian countries to describe media reports and organizations critical of them.
Welcoming the change of heart, media groups in India nevertheless cautioned the government against changing its mind.
"The government has no mandate to control the press," Gautam Lahiri, president of the Press Club of India, told journalists.
The events in India followed Malaysia's approval this week of a law carrying jail terms of up to six years for spreading "fake news".
Other countries in Southeast Asia, including Singapore and the Philippines, are considering how to tackle "fake news" but human rights activists fear laws against it could be used to stifle free speech. - Reuters/Photo: moneycontrol.com