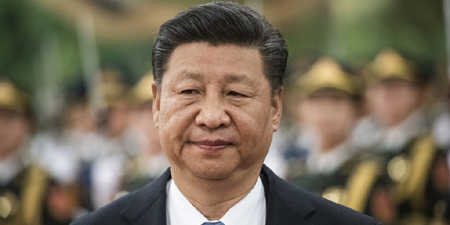 JournalismPakistan.com September 26, 2019


The Chinese government is about to launch a compulsory loyalty exam that all journalists in the nation have to take before applying or renewing their press credentials.
The International Federation of Journalists (IFJ) has denounced all measures to control the work of journalists and their freedom of expression through licensing.
It has been reported that the Chinese Communist Party's Central Propaganda Department will start to require journalists to pass a compulsory loyalty exam on the Party and President Xi Jinping (pictured) to earn or renew their press credentials. The exam will be conducted through Study Xi, Strong Nation, a smartphone app launched in January to disseminate the president's propaganda.
The exam details were revealed on WeChat. It consists of five sections including one regarding "Xi Jinping Thoughts" and another dealing with "Marxist Journalism." Journalists have to score at least 80 out of 120 points to pass and can only retake the exam once. A pilot test involving 10,000 journalists from 14 state-run media will commence in Beijing in October.
The IFJ is concerned about the implications of this policy on press freedom. The IFJ states: "The existing system in China that requires journalists to obtain a press card by registering with the government is problematic. The authorities can already freely restrict press freedom by revoking or refusing to renew a journalists press card. Now they are imposing further restrictions to the application and renewal of these press credentials. The IFJ condemns the serious suppression of press freedom in China and rejects the further regulation of licensing." — IFJ media release