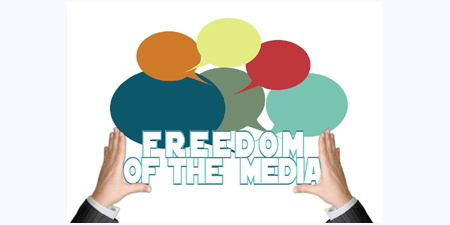 JournalismPakistan.com November 21, 2017


A leading rights group warned Tuesday of shrinking press freedom in Pakistan's troubled southwest a month after a series of media outlets restricted activities following threats from militants.
Journalists in Balochistan province said they were approached earlier this year by intelligence agencies who asked them to stop publishing statements by Baloch separatist groups.
After they did so the insurgents warned newspapers and private television channels of dire consequences for halting coverage of their activities.
The situation remains tense in the province where newspaper distribution is confined to 18 out of 34 districts, largely areas where the militants have little to no presence.
"In an already coercive environment where there are numerous restraints and threats to freedom of expression, the current suspension of newspapers only further exacerbates the situation," Mehdi Hassan, the chairman of the Human Rights Commission of Pakistan (HRCP), said in a statement.
"In the prevailing circumstances, HRCP calls on all sides to immediately desist from any activities that directly threaten journalists, newspaper employees and hawkers and their livelihoods."
Pakistan is routinely ranked among the world's most unsafe countries for reporters, and Amnesty International has singled out Balochistan for the deadly pressure journalists face there.
Rights groups say activists and journalists often find themselves caught between the security establishment and militant groups.
Reporting critical of security policies controlled by the powerful military is also considered a major red flag, with reporters at times detained, beaten and even killed.
As a result, while the Pakistani media is nominally free and noisy, many practice an unofficial form of self-censorship.
Balochistan, which borders Iran and Afghanistan, is Pakistan's most restive province and afflicted by Islamist militancy and sectarian violence as well as the separatist insurgency.
According to Reporters Without Borders (RSF), around 40 journalists have been murdered in the province since the start of the current conflict in 2006. - AFP