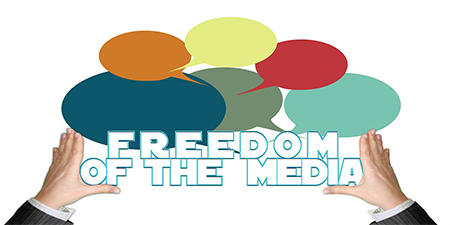 JournalismPakistan.com July 09, 2022 Published 29 days ago


ISLAMABAD—Freedom Network has shown severe concerns over the increasing registration of legal cases, arrests, and attacks against journalists and free speech practitioners in Pakistan.
It urged "Prime Minister Shahbaz Sharif to take urgent notice of this situation and clarify whether these cases are part of a government policy, and if not, then account for why it is not intervening to stop this worrying erosion of civil liberties."
In a statement, the FN highlighted the arrest of YouTuber Imran Riaz Khan after the registration of over a dozen cases against him by third persons, the physical attack on analyst Ayaz Amir and lawsuits and intimidation of others, including Arshad Sharif, Sabir Shakir, and Sami Ibrahim. The network said it amounts to a continuation of intolerance for dissent witnessed under the previous government of Prime Minister Imran Khan, including in the cases of Matiullah Jan, Ahmed Noorani, Hamid Mir, and Asad Toor, Absar Alam, Asma Shirazi, and others.
"Parties aggrieved by statements and opinions of journalists should exercise their right to reply or to take legitimate legal recourse instead of proxy coercive actions."
According to the FN, the new cases of intimidation of journalists are unacceptable. "Any perceived non-professional journalism should not be a justification of intimidation and coercion," it stated, emphasizing that "This trend has no place in a democracy and must stop."
"The government has a role to play in preventing non-constitutional steps that are harming democracy."
However, the FN urged journalists to stay professional and prevent becoming part of disinformation campaigns that bring a bad name to journalism.