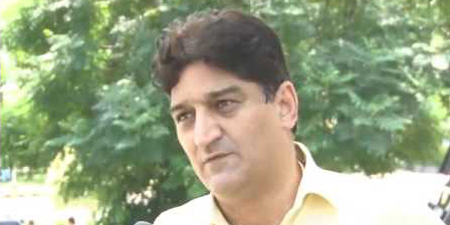 JournalismPakistan.com July 24, 2018


ISLAMABAD - Matiullah Jan (pictured), host of the program Apna Apna Gareban on Waqt TV, on Tuesday sent out a kind of presidential tweet asking the voters to give respect to their vote so that "a PCO judge, dictator general, or a sold out journalist" may not disrespect it.
Mati's tweet in Urdu starts with meray aziz humwatnow – words normally associated with the imposition of military rule in Pakistan in the past.
Mati, who has been supporting PMLN, tells the countrymen and women that the change of the prime minister "will not change their fate". Mainly because when the prime minister will be "kicked out you (the people) will not be consulted".
Echoing the slogan of PMLN of vote ko izzat do, the journalist asked the people to give respect to their votes themselves. He went on to add that when people will give respect to their own vote, no judge who has taken oath from a military ruler, no military ruler or a sold out journalist will be able to disrespect it.
Photo: YouTube