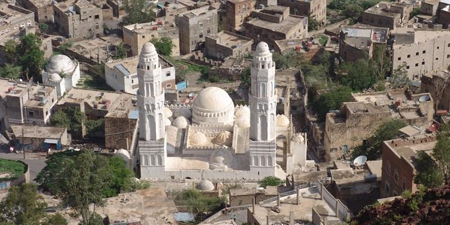 JournalismPakistan.com November 21, 2016


BRUSSELS - The International Federation of Journalists (IFJ) Monday joined its affiliate, the Yemeni Journalists' Syndicate (YJS), in mourning the death of cameraman Awaab al Zubayrei.
Al Zubayrei was killed on 18 November following a mine explosion in the city of Taiz, southern Yemen.
The cameraman, who was working for Taiz News Network, was killed during clashes while covering the destruction of houses in the Askary neighborhood.
"The YJS condemns the continuous targeting of Yemeni journalists covering the war and urges all journalists to follow safety protocols when they are working in the field," said the union in a statement, while urging media owners to provide safety equipment for frontline media staff.
Since the start of ongoing war between the Houthi rebels and the Saudi-led coalition, the safety of the journalists has decreased in the region. According to the latest IFJ figures, eight journalists and media workers have been killed in Yemen this year.
Following this new killing, IFJ General Secretary Anthony Bellanger stood by Yemeni colleagues. "We mourn the death of Awaab al Zubayrei and we send our sincere condolences to his family and friends. The unbearable situation of violence and atrocities must end in Yemen, where the safety of journalists has been weakened day after day. Journalists are not combatants and should not be dragged into the conflict," he said. - IFJ media release