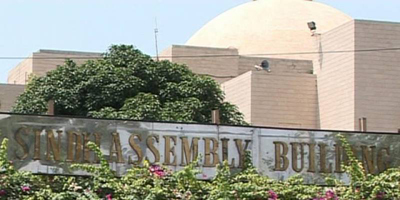 JournalismPakistan.com June 13, 2016


KARACHI: A ban has been slapped on live coverage of Sindh Assembly's proceedings following multiple security threats, Geo News reported Monday.
Quoting Speaker Agha Siraj Durrani, Geo said all passes issued to the media had been revoked.
Back in April, a sting operation conducted by an ARY Television team, saw one of their members easily enter the premises hiding a gun. Two members of the team were briefly arrested.
In another incident, an unattended bag at the Assembly had caused panic. However, later it came to be known it belonged to Sharmila Farooqi.
Related posts from JournalismPakistan.com Archives:
ARY's Iqrarul Hassan arrested for exposing poor security at Sindh Assembly
Federal interior minister concerned over arrest of ARY man
ARY anchor, colleague granted bail