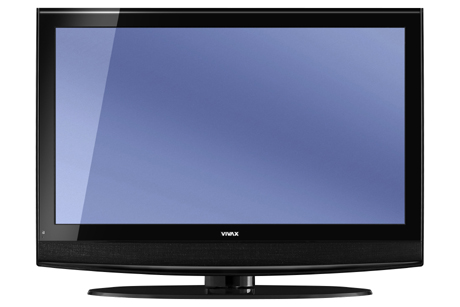 JournalismPakistan.com August 16, 2012
An NBC television reality show featuring US celebrities competing in quasi-military drills is coming under fire from Nobel laureates and other critics who say the idea trivializes a deadly serious subject.
Nine Nobel prize winners have called on the network to cancel the program, titled "Stars Earn Stripes," which debuted Monday hours after a protest outside NBC's offices in New York.
The premiere earned lackluster ratings despite being heavily promoted during the broadcast of the London Olympic Games.
The contest focuses on eight celebrities paired with military troops who put them through exercises and pseudo "missions" that are supposed to resemble the real thing endured by US soldiers.
The Pentagon declined to cooperate with the show's producers on the project but Wesley Clark, the former NATO commander during the Kosovo war who later ran an unsuccessful campaign for the US presidency, hosts the program.
Laila Ali, daughter of the legendary boxer Mohamed Ali, Todd Palin, husband of the former Republican vice-presidential candidate Sarah Palin, and other contestants weighed down with a soldier's gear crawl through mud, jump off a helicopter into a lake, break down doors and shoot at targets.
The show attempts to recreate the sights and sounds of a demanding drill, with barbed wire, spectacular explosions and automatic assault rifles, while some contestants fail to hook onto a helicopter rope.
"This is not a joke. I know there is a chance I can die," says actor Dean Cain, star of the 1990s TV series 'The New Adventures of Superman,' between car commercials and pizza advertisements.
NBC portrayed the show as a "homage" to the American military, which had about 6,500 troops killed in the wars in Iraq and Afghanistan over the past decade.
But South Africa's Archbishop Desmond Tutu and eight other Nobel peace prize winners have denounced the show in a letter to NBC, saying the program was "trying to somehow sanitize war by likening it to an athletic competition."
"Real war is down in the dirt deadly. People - military and civilians - die in ways that are anything but entertaining," said the letter that included signatures from Tutu, Adolfo Perez Esquivel, Rigoberta Menchu, Jody Williams, Betty Williams, Mairead Maguire, Shirin Ebadi, Jose Ramos-Horta and Oscar Arias Sanchez.
NBC rejected the criticism.
"This show is not a glorification of war, but a glorification of service," the network said. - AFP