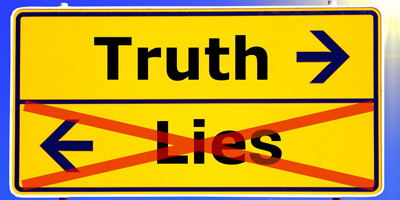 JournalismPakistan.com May 02, 2013 Z.B. Saigol

LAHORE: Reporting on elections in any country is not easy. There are a number of aspects one must cover - the parties, their agenda, manifesto, policies, candidates, past history, statistics, analysis and even anecdotes.
The dynamics differ every time. This time the ante for the media in Pakistan has risen several notches. The dynamics have changed and in more than one way. This time round, they are out on a limb and their performance will certainly matter.
To begin with, the political scenario is up in the air. The traditional players are posturing and making the moves they are known to make. For the very first time an elected government has completed its term and there is much conjecture on what will follow. Not surprisingly, the military is mentioned frequently.
Then there is that charismatic but unknown quantity, Imran Khan and the PTI. Currently the media is torn between idolizing and demonizing him and his party. Certainly, for the first time in more than a decade, the PTI is being taken as a serious contender after flailing about without direction in previous polls.
Given the importance of other social/election-related issues the country faces i.e terrorism, sectarian violence, inflation, recession, corruption etc, the media have plenty to report on and tie in with election reporting rather than the time repeated and useless rhetoric of political pretenders and contenders. This is an opportunity for real journalists to step up and make the future their own. All they have to do is their job. That's all.
But will they?
There is talk about politicians lining the pockets of influential media personnel. There are frequent revelations of lists of 'corrupt' journalists. Certain news channels are shamelessly sucking up to one political party or the other. One thing for sure, the media is not an unbiased entity and, therefore, definitely not honest.
"Such an opportunity might not come again," an analyst friend said to me, "Everybody wants to be a journalist at this time in Pakistan's history. This is the opportunity of a lifetime."
This assessment flies in the face of everything the profession stands for.
That the electronic media have progressively been losing credibility because of the battle for viewership ranking has been a recurring occurrence. Furthermore, a spiralling 'boredom factor' brought on by the same old faces on TV has precipitated viewer exhaustion to the point that many people put on the television only for entertainment and not information.
This slack in credibility has increasingly been seized by social media - websites, blogs and citizen journalists tweeting and airing their views. It has become a veritable threat for orthodox media in Pakistan.
"Social media, blogs etc will not have an impact when the time comes to vote; neither will any news channel," my analyst friend insists, "We Pakistanis are creatures ruled by irrationality and emotion. We will vote for whom our heart pleases, no matter how unsuitable that candidate or party. We will continue to make mistakes and so too will our media."
And while I'm pessimistic, I still hang on to the hope that the media will prove me wrong and even more so my analyst friend. That they will do the job the way it should be done - that the election coverage will be fair and professional, well-informed, factual and enlightening.