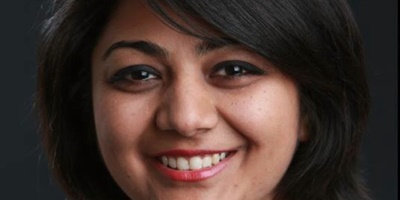 JournalismPakistan.com August 02, 2015
ISLAMABAD: Pakistani freelance journalist Kiran Nazish is among five international journalists who have recently won hostile environment training bursaries of up to $2,500 each.

"All were chosen by an independent jury including journalists with significant experience of working in the world's hot spots," reported MarketWatch.

Nazish reports from Erbil, in Northern Iraq, for numerous international news organizations including Al-Jazeera English and The New York Times. She has covered conflict and humanitarian issues from various parts of South Asia and the Middle East, including Kobani, Syria.

The Forum Freelance Fund, a project of the Canadian Journalism Forum on Violence and Trauma, will help the selected journalists attend specialized hostile environment training courses.

Other four winners include Jason O'Hara, a Toronto-based documentary filmmaker, Ashley Hamer from Juba, South Sudan, Joshua Hergesheimer from Canada and Yves Choquette, based in Montreal, who is an experienced Canadian photographer.